In Memoriam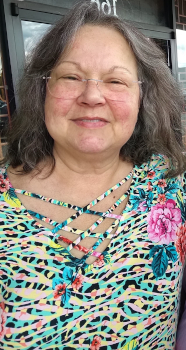 Dear PowerChurch Community,
It is with heavy hearts and profound sorrow that we share the saddening news of the unexpected passing of our cherished colleague, Renee.
Renee was an invaluable member of our PowerChurch team for an impressive fifteen years. She showcased an unwavering dedication to her work and a kindness that touched the hearts of customers and fellow staff members alike. She had an innate ability to infuse joy into our work environment, consistently spreading her warmth and goodwill.
Many of our customers grew to know Renee by name over the years as she shared conversations and helped navigate their PowerChurch support needs.
Will you join us in prayer for Renee's family and friends? If you wish to express your condolences, share a fond memory, or offer a kind word to her grieving family, we ask that you reach out to us at memorial@powerchurch.com. Your messages of support will undoubtedly provide solace and strength to Renee's loved ones during this challenging period.
With deepest sympathy and warm regards,
PowerChurch Software